Water Payment Options
The City of Maroa offers a variety of convenient payment options for our residents. Simply choose the option that best suits your needs.
Pay Bill Online
Click the button below (the first time you will register; after that, payments are an easy 3-step process). Pay with Echeck, Discover, Visa and Mastercard.

Click to Pay or View Amount Due Online
Pay by Smartphone or Tablet

Download "PSN Payments" from the App Store® or Google Play™.
TIP: Go online to create your payer profile before you use the app.
Pay by Phone
Call toll-free 877-885-7968. Make sure to have your bill handy to provide your customer account number.
By paying online, mobile or calling:
*A $1.00 fee is charged for checking/savings payments; 2.75% (+50¢ if payment is less than $100) is applied to credit/debit card payments.
You can pay immediately, schedule a payment or set up Auto-Pay for the amount of your bill. (Auto-pays must be set up by calling or online.)
You can print receipts, view past payments, see status of payments, stop Auto-Pay (online only).
Pay bY Mail
Send a Check to:
City of Maroa
P O Box 136
Maroa, IL 61756

HELP
If you need assistance with paying online, call PSN at 866-917-7368.
If you have questions on the amount of your bill or need service, call City Hall office at 217-794-2206.
* We use Payment Service Network to process our payments. PSN has been certified as maintaining the highest level of security as required by the credit card industry.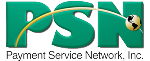 Payment Address
City of Maroa
P.O. Box 136
Maroa, IL 61756