Welcome to City of Maroa

City of Maroa… A Great Place to Live!

In the City of Maroa, we are defined less by boundaries on a map than by the sense of shared values our residents hold dear. Small town values, guided growth, preservation of historical, cultural, and natural heritage are just a few of the core principles that makes City of Maroa a wonderful place to call home.

NOTICE

If you are sick or have been exposed to someone with symptoms of Covid 19 or have tested positive, please do not come to the office.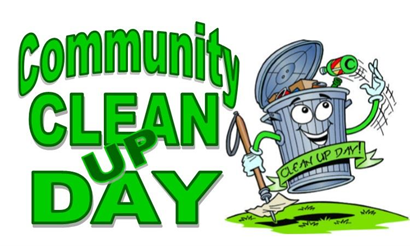 Fall Clean-up Day
Our Fall clean up this year will be on Friday October the 7th and Saturday October the 8th. Please make sure you have everything out that you want gone and picked up before Friday October 7th at 5 a.m. This way we know for sure everything will be picked up. Thank you for your cooperation.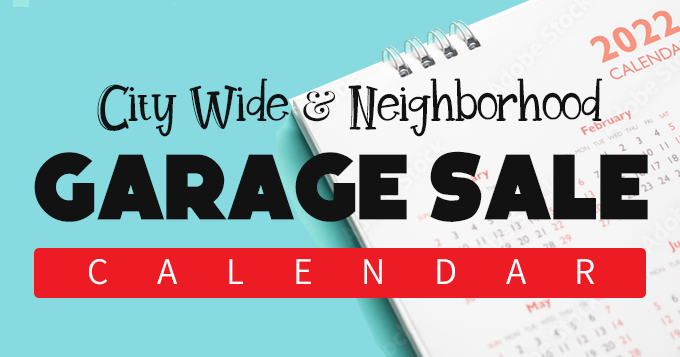 Fall Rummage Sales
Fall Rummage sales this year are Thursday September 29th from 4 p.m. to 8 p.m., Friday September 30th from 8 a.m. to 5 p.m. and Saturday October the 1st from 8 a.m. to noon.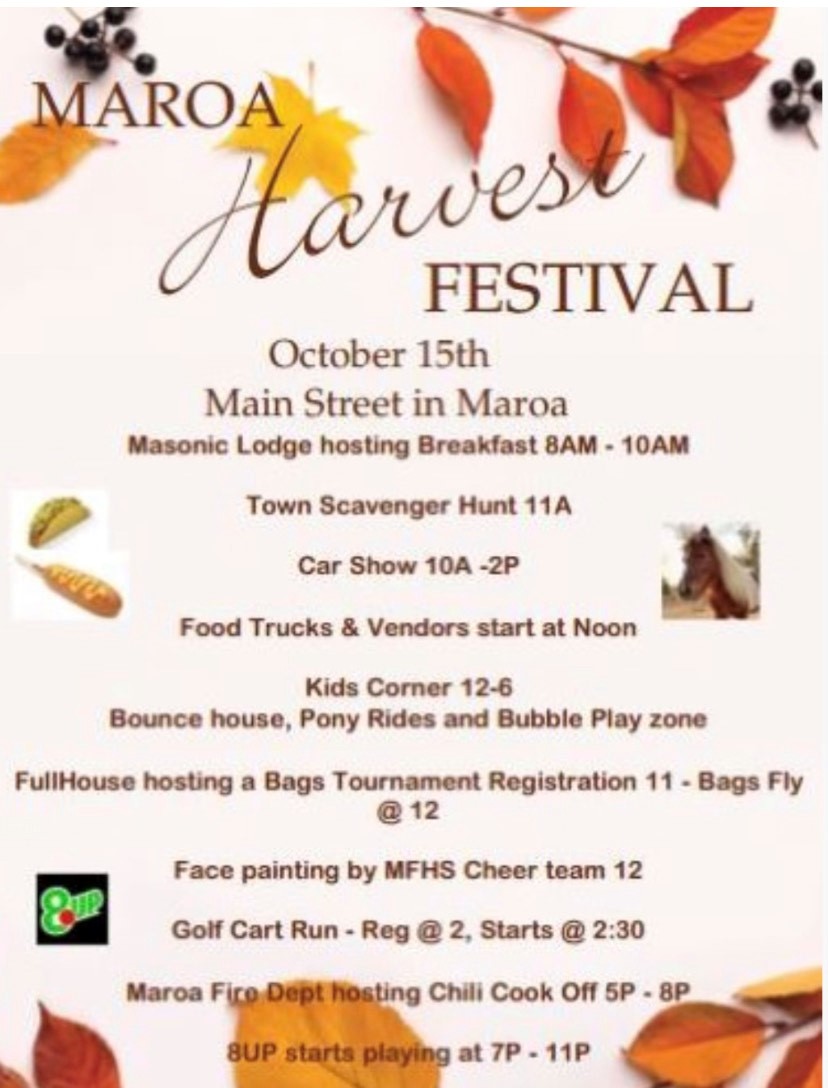 Harvest Festival
The Maroa Harvest Festival will start off with the Masonic Lodge hosting breakfast from 8 am - 10 am.
Car Show from 10 am - 2 pm
Town Scanvenger Hunt @ 11am
Food Truck & Vendors start @ noon.
Kids corner from noon - 6 pm (Bounce house, Pony Rides & Bubble Play zone)
Full House hosting a Bags Tournament- Registration 11 am- Bags Fly @ noon
Face Painting by MFHS Cheer team at noon
Golf Cart Run- Registration @ 2 pm & Starts @ 2:30 pm
Maroa Fire Department hsting Chili Cook Off 5 pm- 8 pm
8UP starts playing at 7 pm- 11pm
Come and enjoy the fun in Maroa, A Great Place To Call Home!!!
Featured News
City of Maroa Launches a Brand New Website! Subscribe Today!
6/8/2022
We are excited to announce that our new website has launched and includes all the information our community needs. Check back often, as we will be adding information every day. Subscribe and receive news and alerts via email and text. Let us know what you think!